Krunchy Plus Protein
Organic crunchy oat muesli from lentils and oats with vanilla and strawberries
Regular price

5,89€

Sale price

5,30€

Unit price

16,31€

per

kg
Shipping in 1-2 business days
Discount from the 2nd bag




Ingredients
Nutritional values/100g

Energy: 1776 kJ (423 kcal)
Fat: 13g
of which saturated fatty acids: 1.5 g
Carbohydrates: 50 g
of which sugar: 14 g
Fiber: 8.9 g
Protein: 22 g
Salt: 0.22 g
Magnesium: 80 mg (21%¹)
Iron: 3.6 mg (25%¹)
Zinc: 2.6 mg (26%¹)

¹% of the reference quantity
Allergy Advice

May contain traces of nuts, sesame and milk.
With KRUNCHY PLUS we have achieved a real innovation on the muesli shelf. The Krunchy that can do more. For everyone who wants more.
Concentrated crispy power with Krunchy Plus Protein! While strawberry and vanilla enchant your senses, your body will be happy about an extra portion of protein. The highlight: we don't put the usual soy in the bag, so we packed the legume power of the lentils into the Krunchy. A krunchy muesli rich in protein can taste this good
Red lentils in Krunchy? You'll be amazed at how well the legume complements the grainy oat flavor. Speaking of taste: look forward to the delicious aroma of our freeze-dried strawberries and tempting vanilla. Rice protein, flaxseed, chia and puffed amaranth provide you with additional plantbased protein.
What else can PROTEIN do? It is high in fiber and serves as a source of magnesium, iron, and zinc.
Your PLUS in Krunchy:
The protein contributes to the increase and maintenance of muscle mass and the maintenance of normal bones. Magnesium contributes to normal energy metabolism, normal muscle function and normal protein synthesis. Zinc contributes to normal cognitive function and normal protein synthesis. Just one serving of Krunchy Protein (80 g) contains the required amount to achieve this effect. Also make sure you have a varied and balanced diet and a healthy lifestyle.
Wonderfully crispy Krunchy pleasure in Barnhouse quality for everyone who wants to treat themselves to a "PLUS".
Baked with oats from the fields of our local Barnhouse farmers.
Here you can get Krunchy Plus Protein together with the varieties Plus Energy and Plus Immune for only €11.99.
Organic inspection body: DE-ÖKO-007

recommend item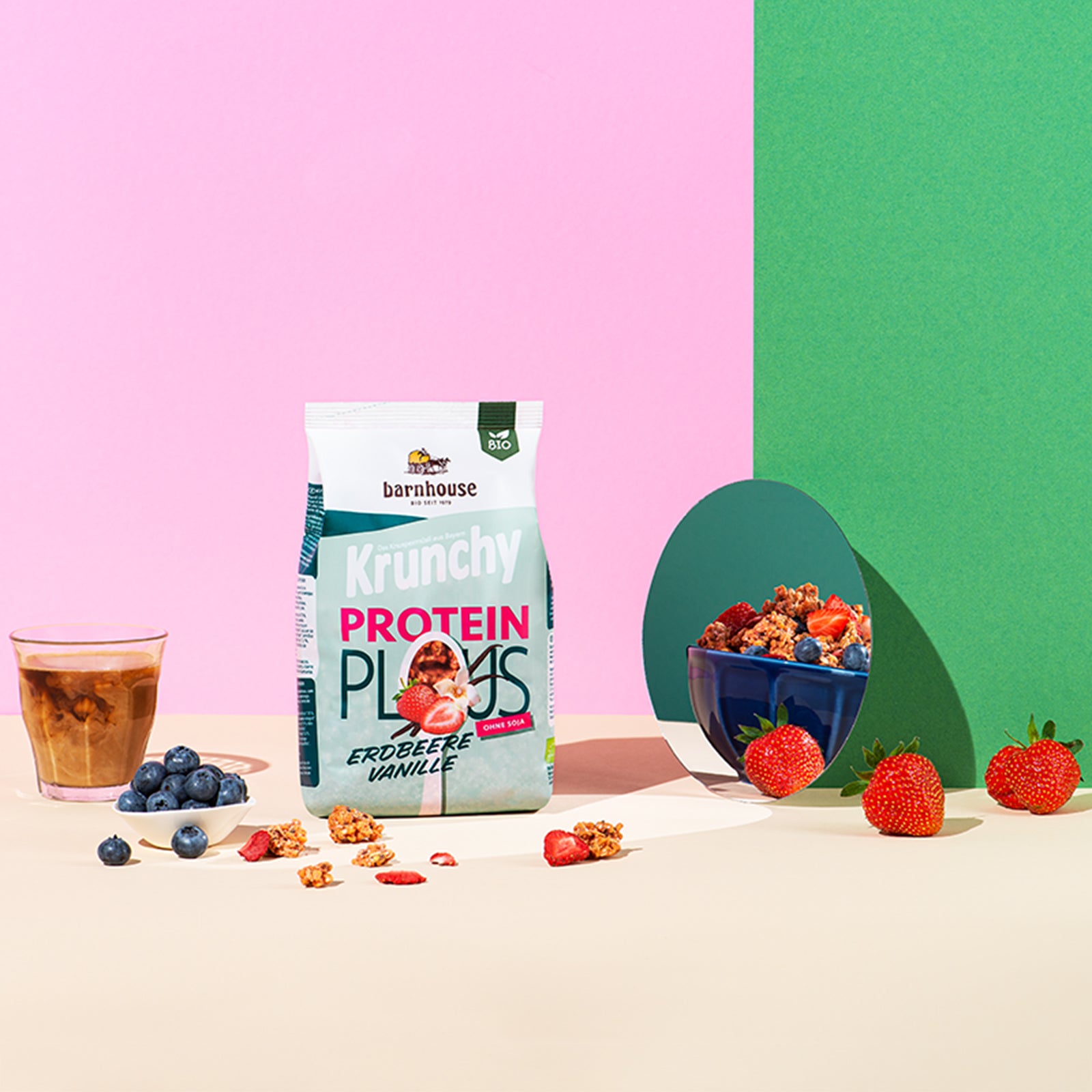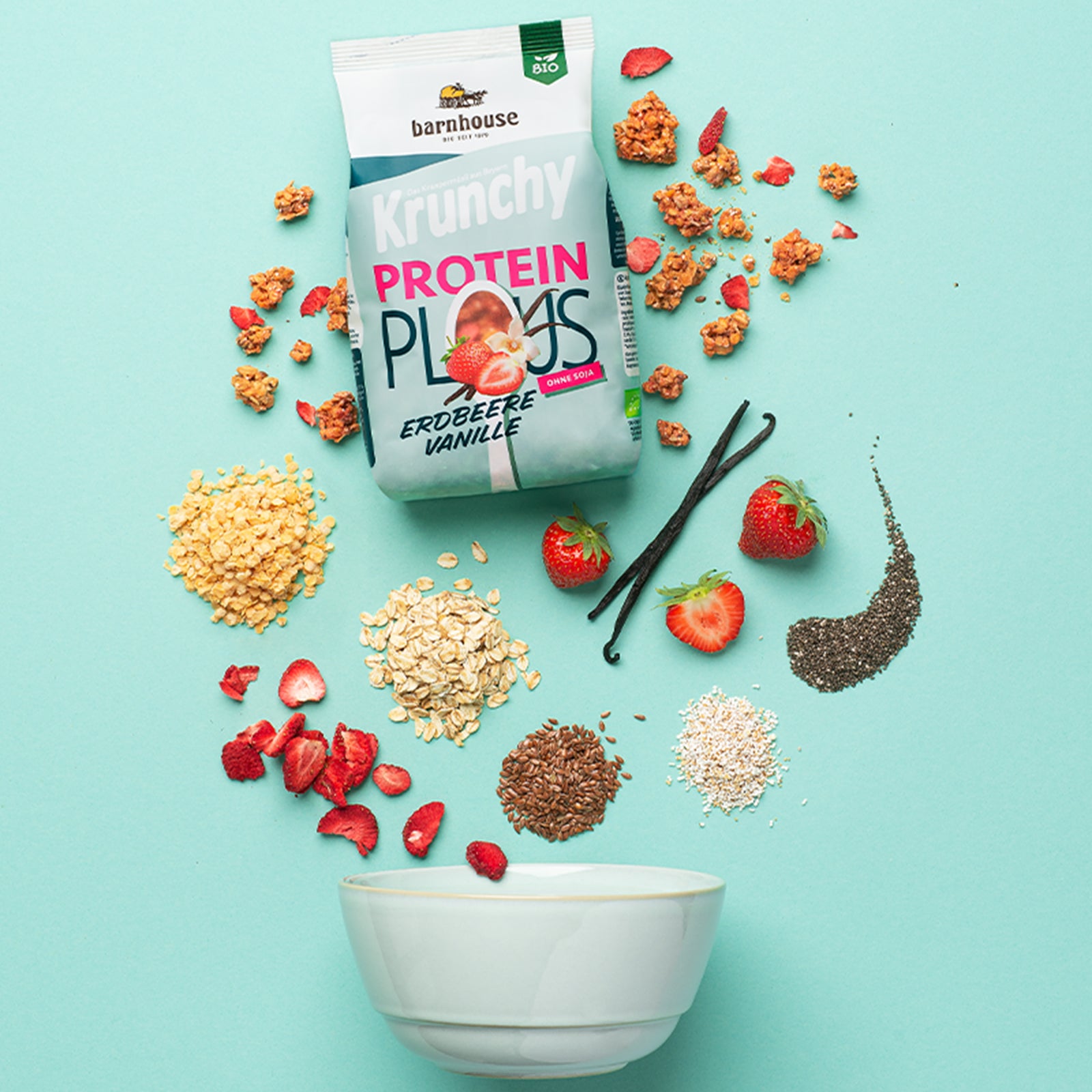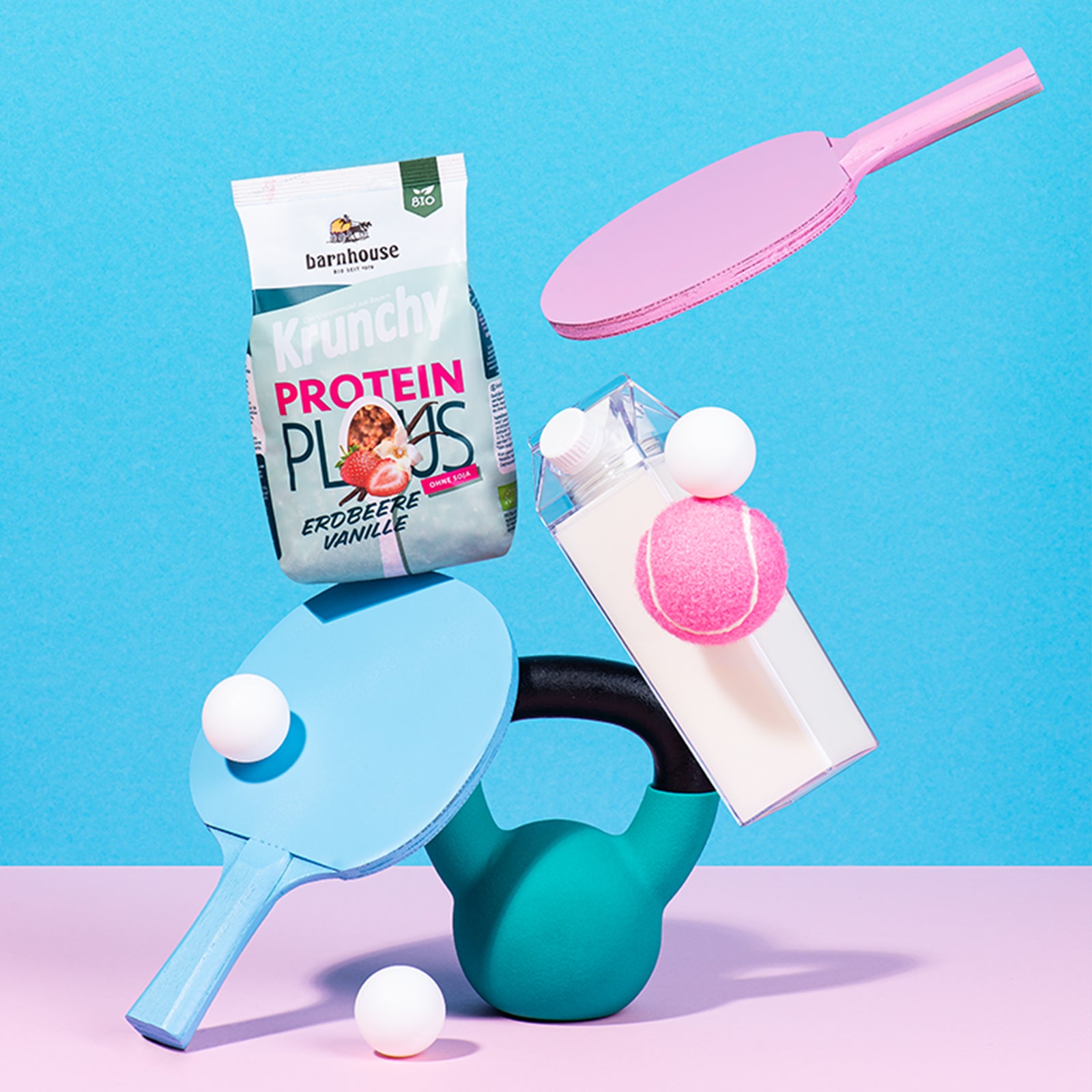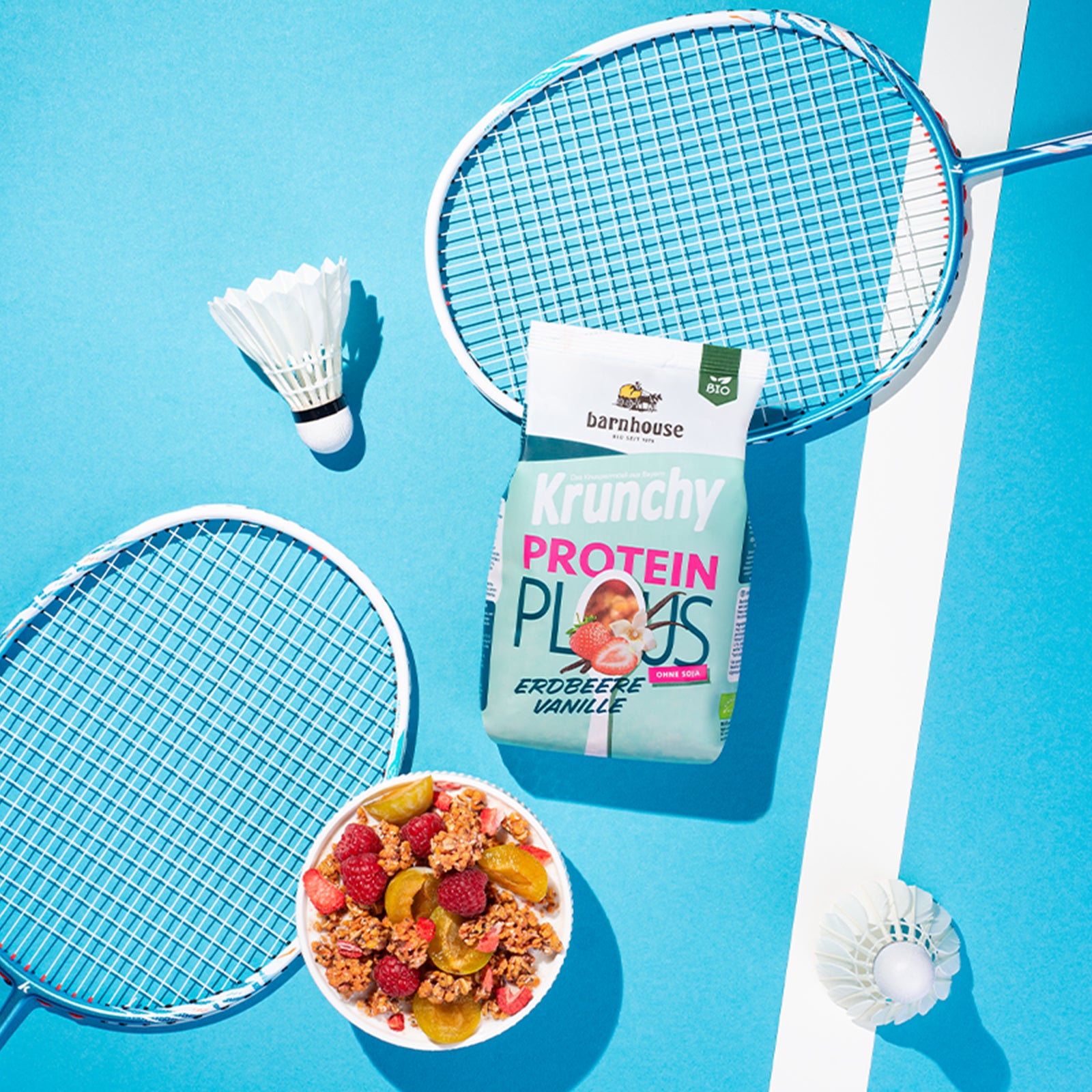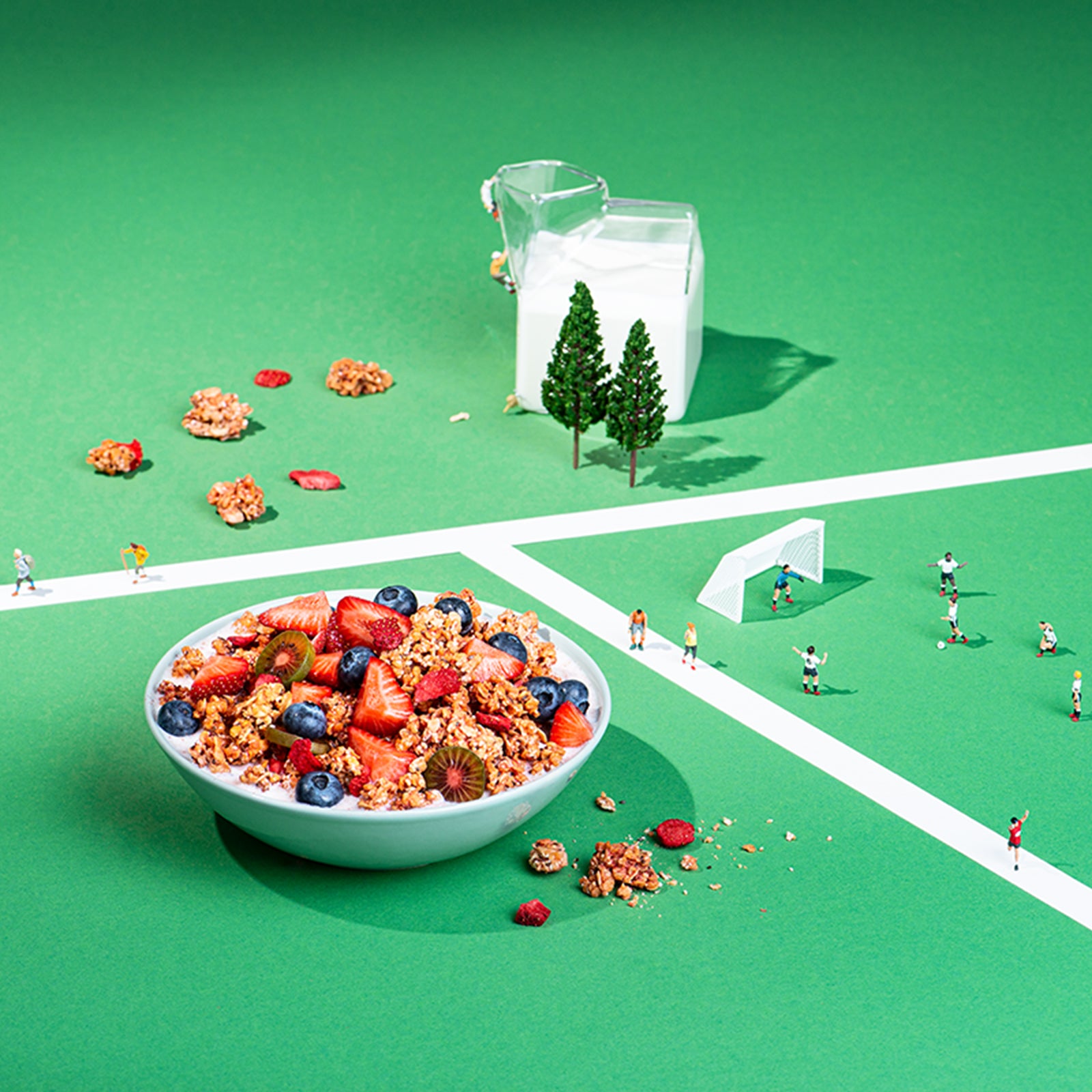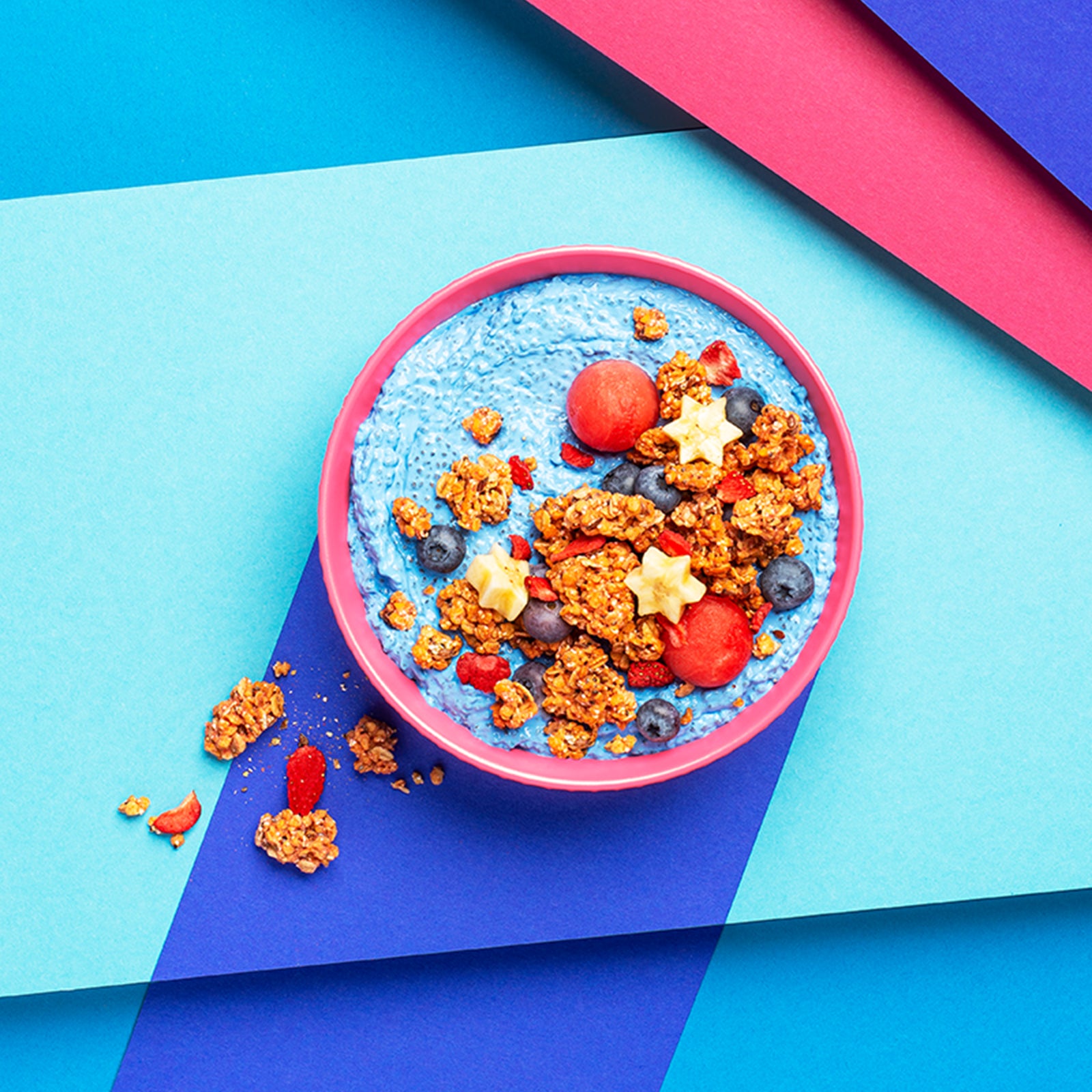 Your Krunchy in 60 seconds
Guter Geschmack mit viel Protein
Bei Protein-Produkten bin ich aufgrund des speziellen Geschmacks oft skeptisch. Doch dieses Müsli liefert nicht nur eine große Portion Proteine, sondern schmeckt auch noch super!