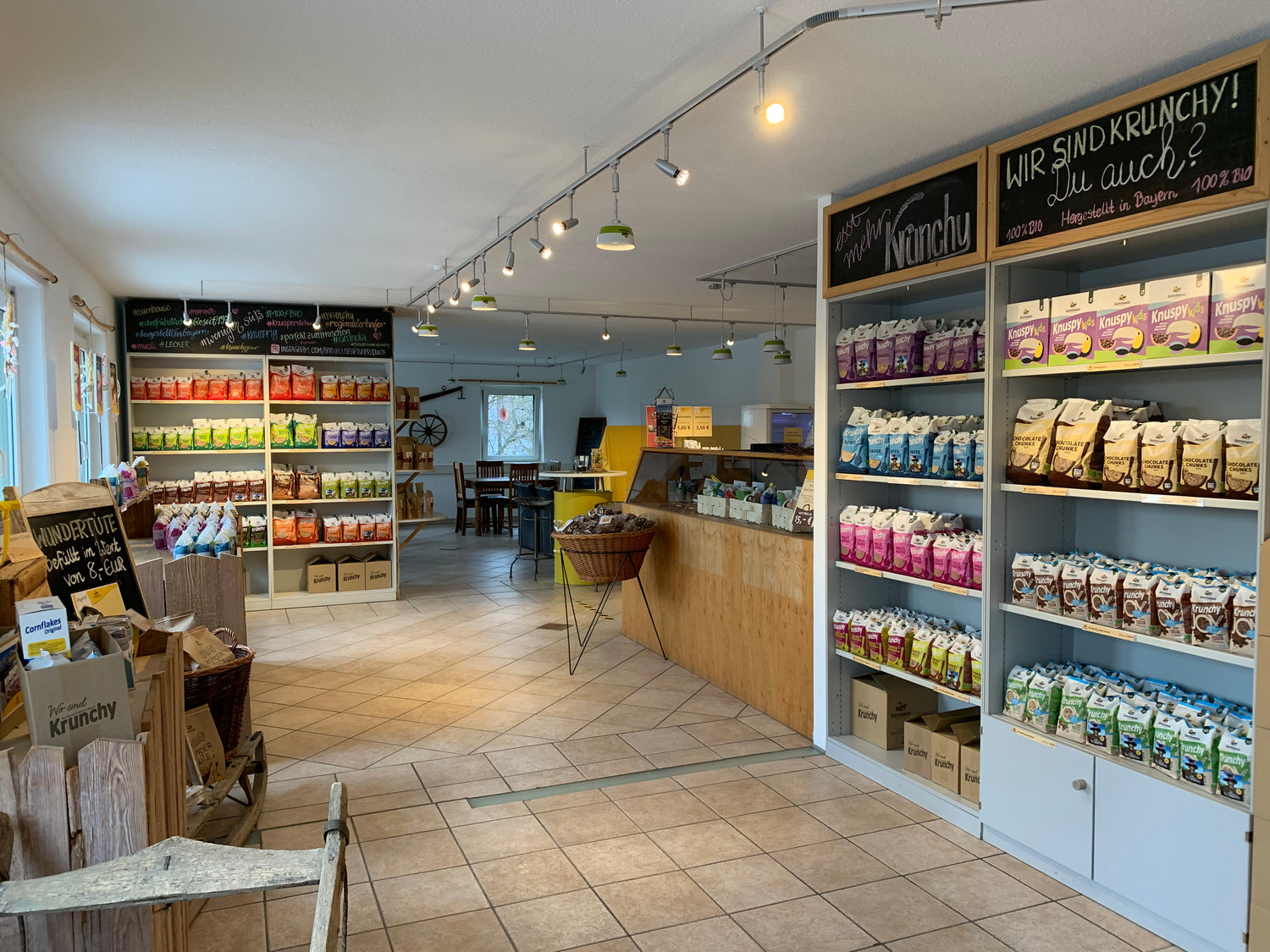 Your visit is worth it!
You will receive a 10% discount on all products from our range
You get a 20% discount on our product of the month
We often offer attractive promotional goods from special productions that are not available in health food stores
Have a good time in our cozy café with hot and cold drinks and delicious Krunchy
Mix your crunchy muesli together according to your taste
We also issue vouchers for our factory outlet, which make the ideal gift for any Krunchy lover.
Our colleague Sabine is looking forward to seeing you and will be happy to take care of your wishes!