Krunchy Salted Caramel Chunks
Organic crunchy oat muesli with caramel & popcorn
Regular price

5,89€

Sale price

5,30€

Unit price

10,60€

per

kg
Delivery in 2-4 working days
Discount from the 2nd bag
Ingredients
Nutritional values/100g

Energy: 1906 kJ (454 kcal)
Fat: 15g
of which saturated fatty acids: 2.4 g
Carbohydrates: 68g
of which sugar: 18 g
Fiber: 6.3g
Protein: 8.5g
Salt: 0.60g
Allergy Advice

Contains milk. May contain traces of nuts and sesame.
Great taste to make your heart pop!
With our new indulgence Krunchy Salted Caramel Chunks, we bake salted caramel pieces, fluffy popcorn and golden cornflakes into the Krunchy - pure enjoyment.
The highlight: The caramel chunks melt into the Krunchy during baking and ensures, together with the popcorn, a great taste experience. The mini cornflakes round off the Krunchy perfectly.
Look forward to unique enjoyment with this wonderfully caramelly and crunchy delicacy - whether with milk for breakfast or straight from the bag in the afternoon or evening.
Baked with oats from the fields of our local Barnhouse farmers.
Organic inspection body: DE-ÖKO-007
recommend item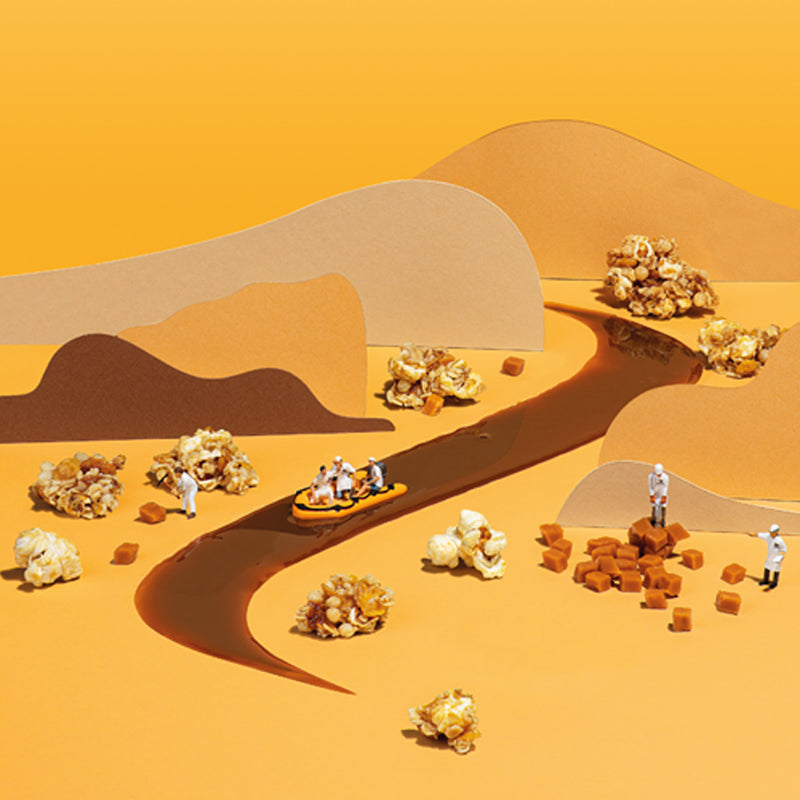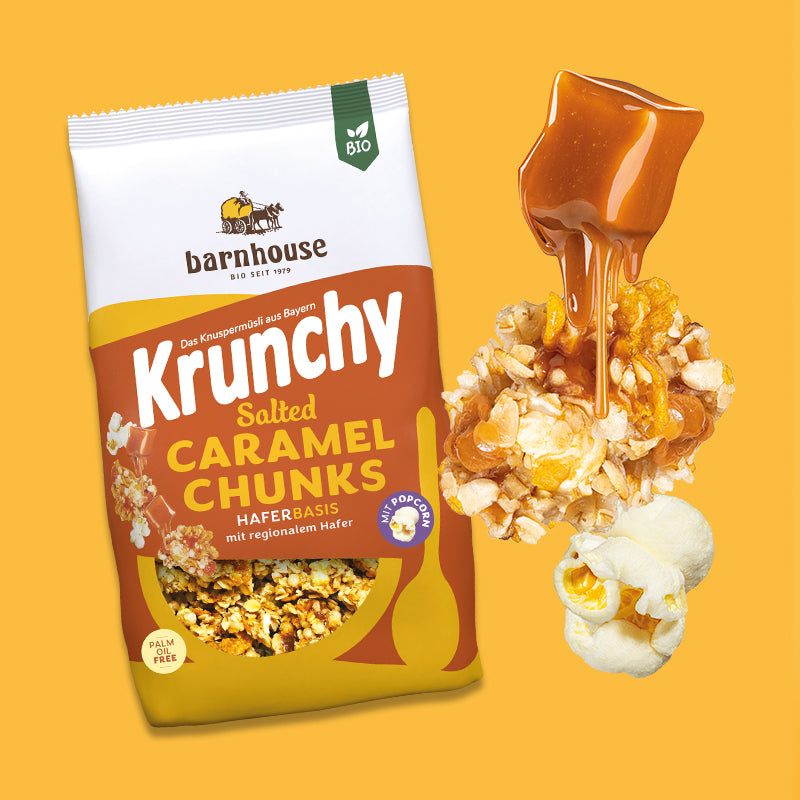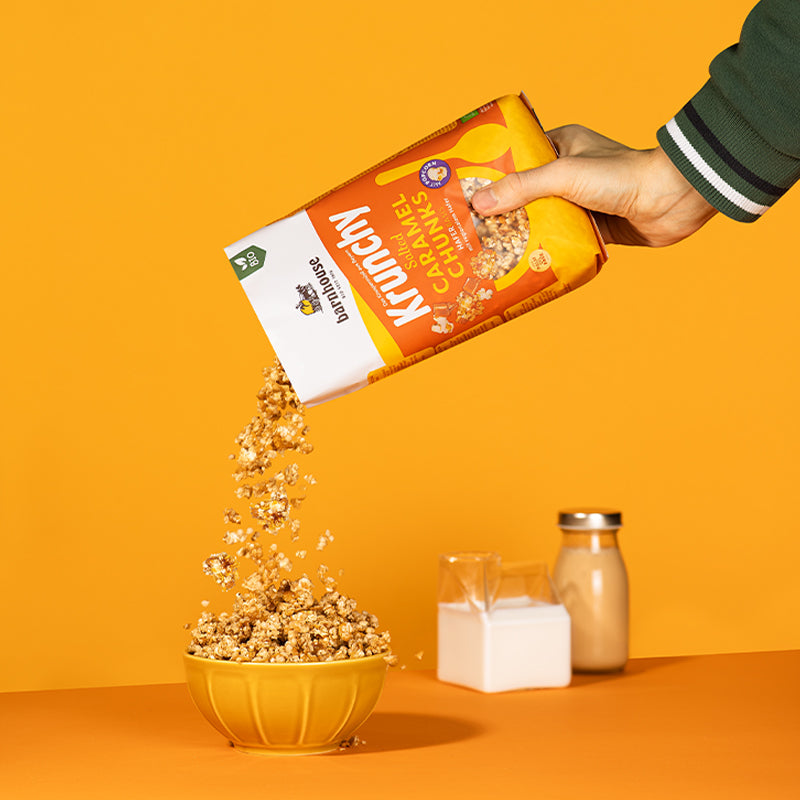 Your Krunchy in 60 seconds
Sehr lecker
Das Salted Caramel müsli is mein absoluter favorit. Es ist sehr süß und trifft es voll auf den punkt. Die popcornstückchen geben dem ganzen noch einen besonderen Kick.
Nur zu empfehlen.