Advantage package Chocolate
Organic crunchy muesli in different varieties
Regular price

17,86€

Sale price

14,29€

Unit price

8,79€

per

kg
Shipping in 1-2 business days




Ingredients
Nutritional values/100g
Allergy Advice

Contains milk, gluten, soy and hazelnuts. May contain traces of other nuts and sesame.
You love chocolate and would like to krunch through our chocolaty Krunchys? Then our Advantage package Chocolate is perfect for you! Only here you can buy the following four products at an attractive package price of only 14,29€ order :


Chocolate makes one happy? Definitely! Especially in our delicious Krunchys. Whether you're a fan of whole milk, dark chocolate or the classic cocoa taste, you'll find it here.


Baked with oats from the fields of our local Barnhouse farmers.
Organic inspection body: DE-ÖKO-007
recommend item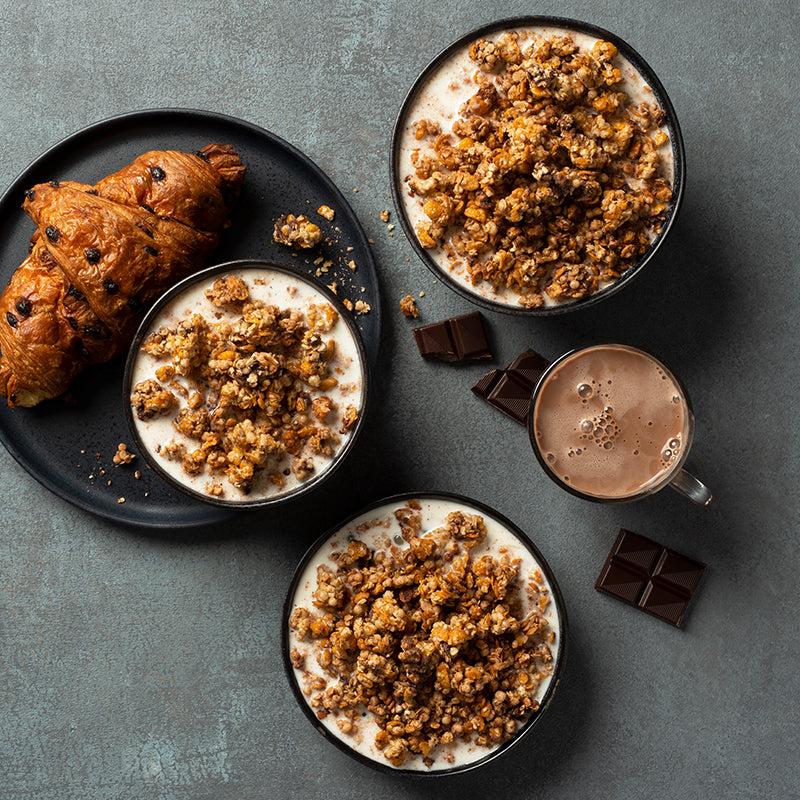 Your Krunchy in 60 seconds