Krunchy Low Sugar Crazy Nuts
Organic crunchy oat muesli with cashews, hazelnuts and coconut chips
Regular price

Sale price

4,99€

Unit price

13,31€

per

kg
Shipping in 1-2 business days
Discount from the 2nd bag




Ingredients
Nutritional values/100g

Energy: 1937 kJ (464 kcal)
Fat: 21g
of which saturated fatty acids: 4.2 g
Carbohydrates: 51 g
of which sugar: 3.5 g
Fiber: 16 g
Protein: 9.7 g
Salt: 0.15g
Allergy Advice

May contain traces of other nuts, sesame and milk.
With KRUNCHY LOW SUGAR you can expect a small krunchy muesli sensation - a wonderful crispy Krunchy that is just as low in sugar as it is delicious. Baked with oats from the fields of our local Barnhouse farmers. Vegan. High in fiber. Without palm oil.
What a delicious combination: The CRAZY NUTS variety offers you the pleasure of crispy oat krunchy with roasted hazelnuts and cashews as well as coconut chips. A wonderfully full-bodied, nutty taste that not only gives you krunchy pleasure for breakfast!
LOW SUGAR is not only low in sugar and high in fiber, it's a real Barnhouse Krunchy! And that means: no compromises in quality, no compromises in taste and of course no compromises in crispy enjoyment. Full, unadulterated Krunchy enjoyment in Barnhouse quality for all those who pay particular attention to low sugar in their muesli or have avoided krunchy muesli up to now.
Baked with oats from the fields of our local Barnhouse farmers .
Here you can get Krunchy Low Sugar Crazy Nuts together with the varieties Very Berry and Plain Grain for only €11.69.
Organic inspection body: DE-ÖKO-007

"Best Organic 2023": Krunchy Low Sugar Crazy Nuts

The best organic label is a customer survey by Schrot&Korn, in which 100 organic-affine customers test organic products from various categories at home and then evaluate them in detail. Our KRUNCHY LOW SUGAR CRAZY NUTS was awarded "VERY GOOD" in the muesli category.




The jury was very enthusiastic, as various quotes show:

"The muesli definitely delivers what it promises: super crunchy muesli that's not too sweet. Despite the reduced sugar content, the muesli tastes very good."

"Despite the fact that the muesli hardly contains any sugar, the taste is really very good and pleasantly sweet. The coconut note goes very well with it. In addition, the muesli is really very crunchy and stays that way for a long time in the milk."

"I'm particularly impressed by the great taste and the natural, healthy ingredients. What's particularly great is that no industrial sugar is used. Compared to other crunchy products, which often have a high sugar content and should be seen more as sweets, the product is a great alternative and stands out with its very good taste and healthy ingredients."
recommend item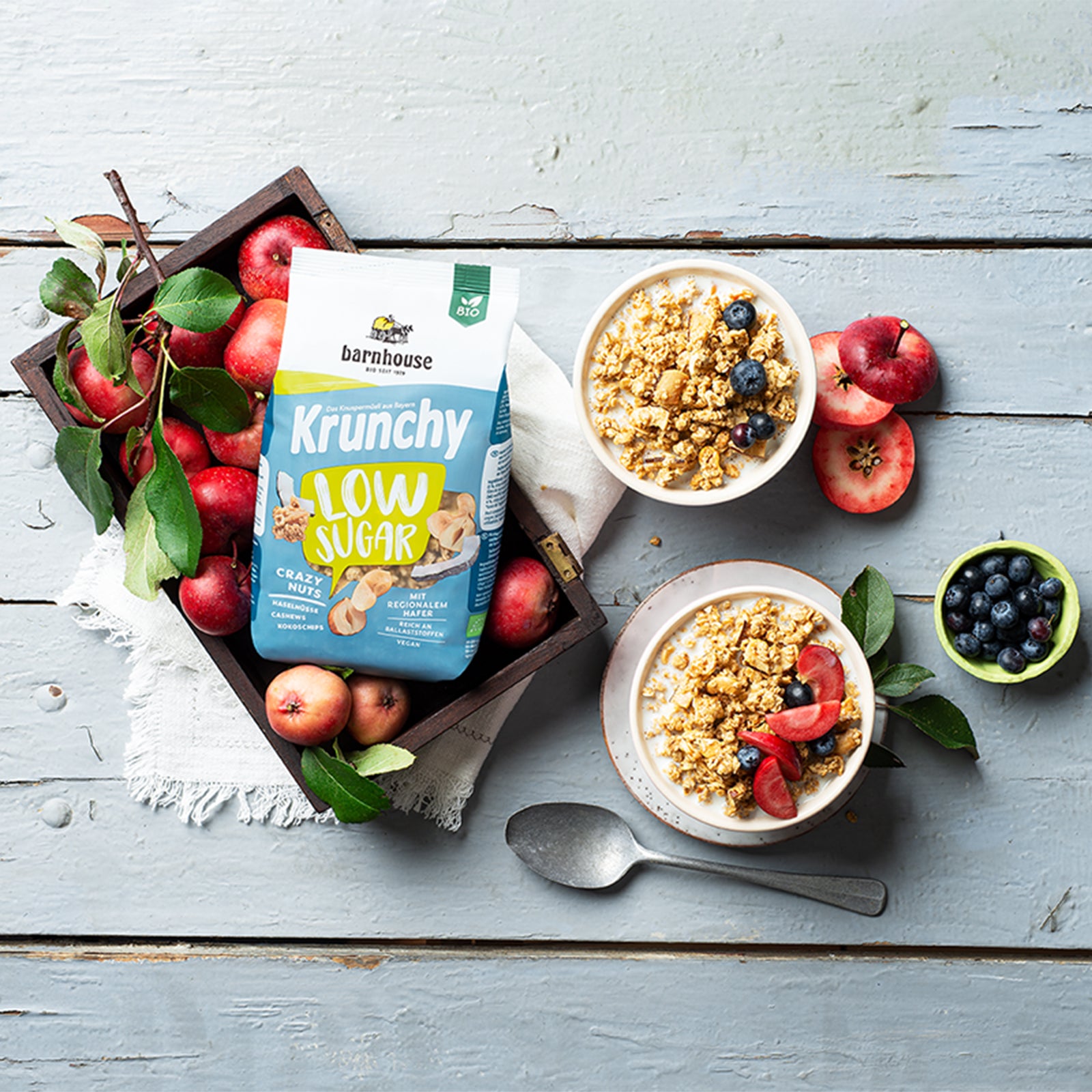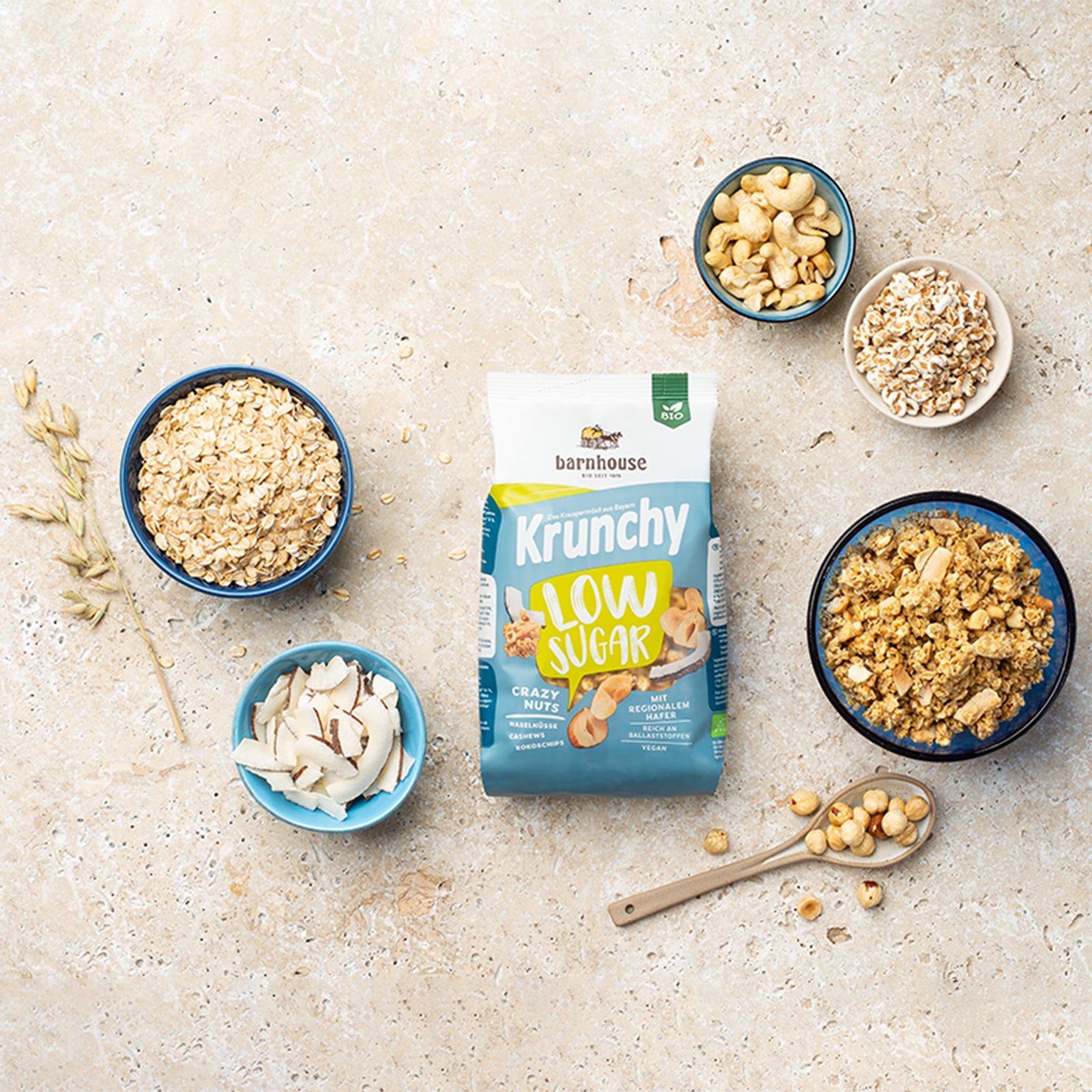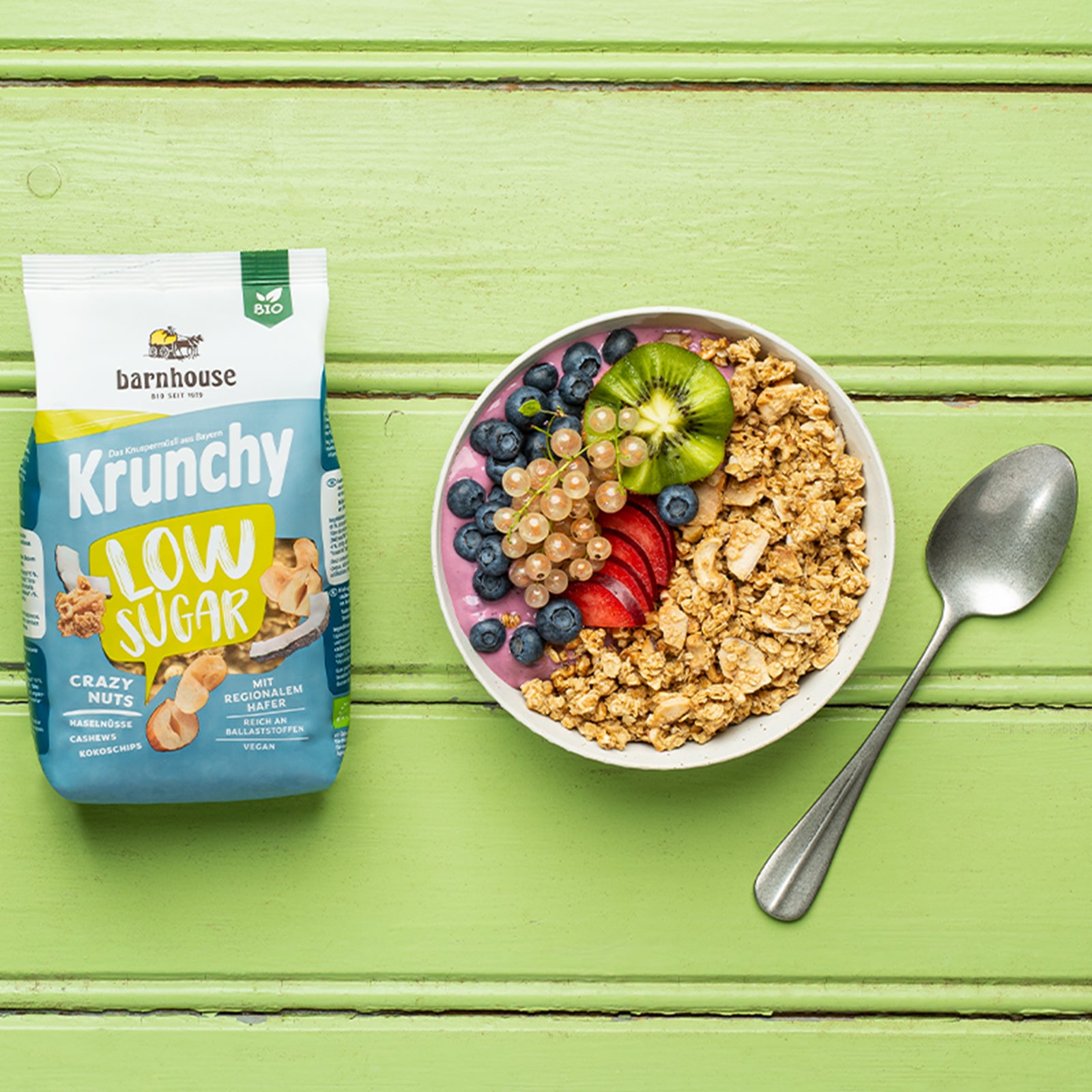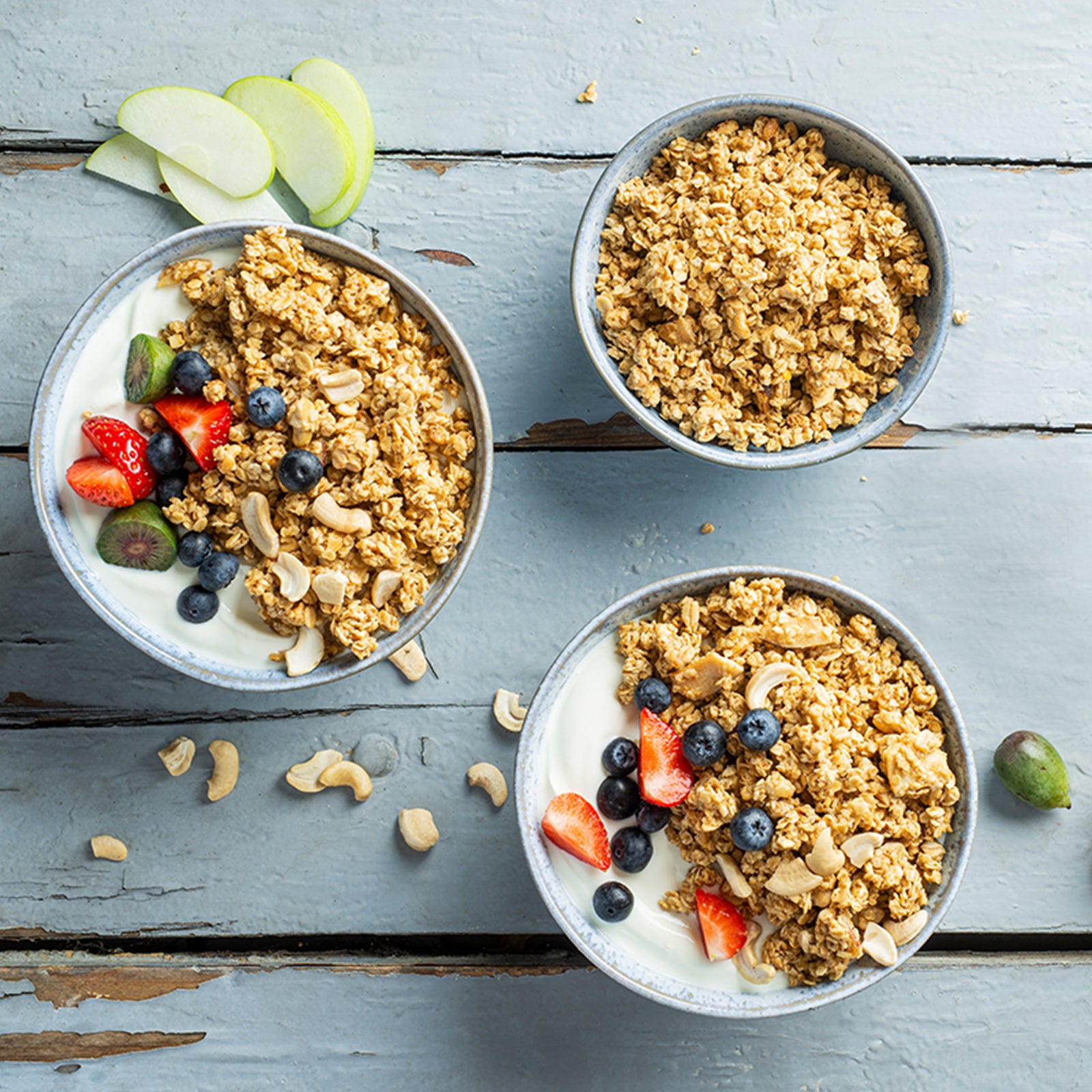 Your Krunchy in 60 seconds
Super lecker!
Absolute Empfehlung - perfekt auch zum Snacken!