Krunchy Spelt Nut with Amaranth
Organic crunchy spelt muesli with amaranth, cashews and almonds
Regular price

Sale price

4,79€

Unit price

12,77€

per

kg
Shipping in 1-2 business days
Discount from the 2nd bag




Ingredients
Nutritional values/100g

Energy: 1976 / 471 kJ / kcal
Fat: 19g
of which saturated fatty acids: 4.4 g
Carbohydrates: 62 g
of which sugar: 18 g
Fiber: 6.4 g
Protein: 9.9 g
Salt: 0.03g

Allergy Advice

Contains gluten, cashew nuts and almonds. May contain traces of other nuts, sesame and milk.
Your wonderfully nutty Krunchy!
In Krunchy Spelt Nut we combine regional whole grain spelt flakes, puffed amaranth and roasted cashews and almonds to create a very special krunchy nut muesli. The alternative sweetness with agave and rice syrup finely rounds off the recipe.
With its nutty taste, amaranth underlines the fine aroma of the cashew nuts and sliced ​​almonds. This is how your day can start!
Baked with spelt from the fields of our local Barnhouse farmers.
Krunchy with Amaranth is also available in the variety Oat Raspberry.
Organic inspection body: DE-ÖKO-007

recommend item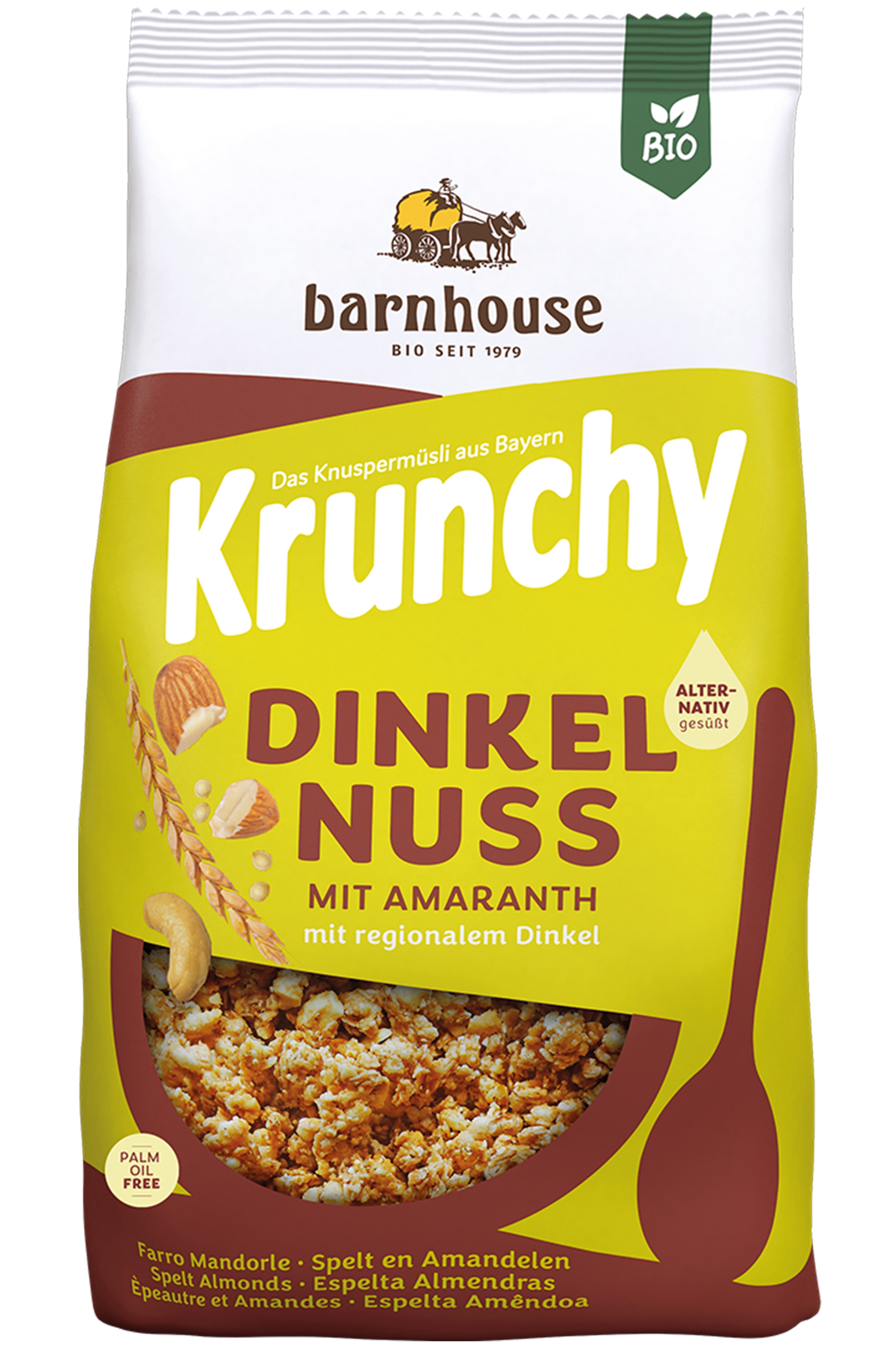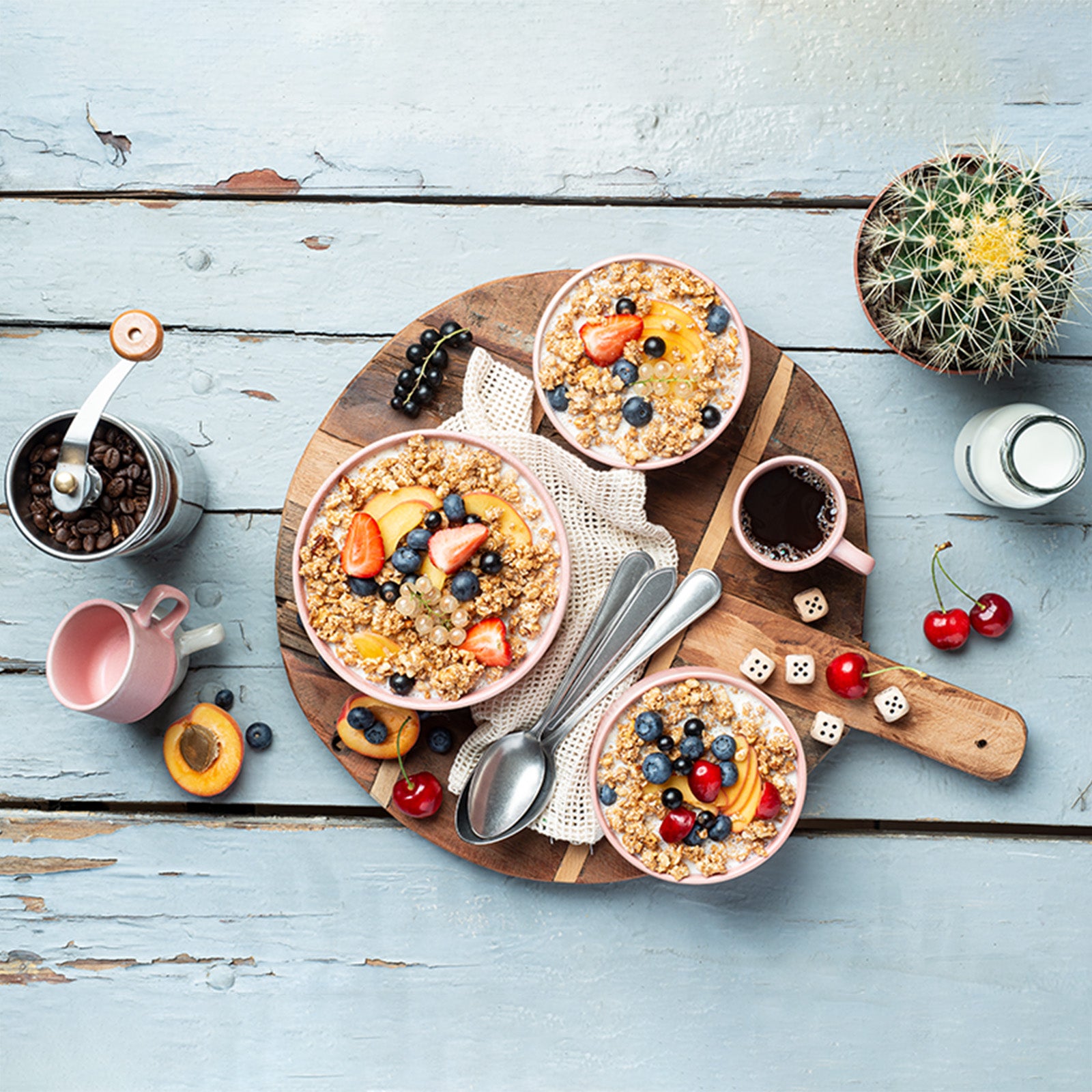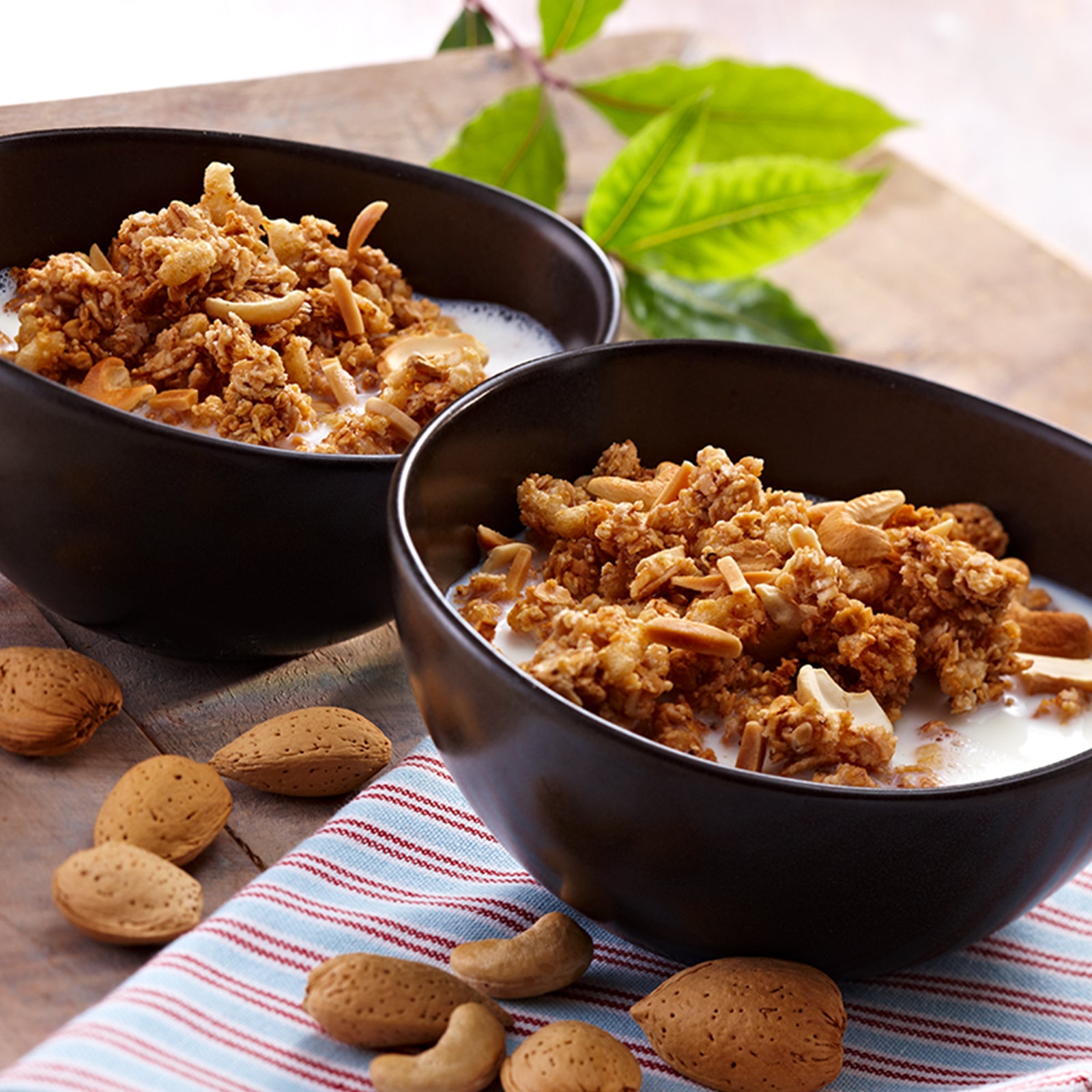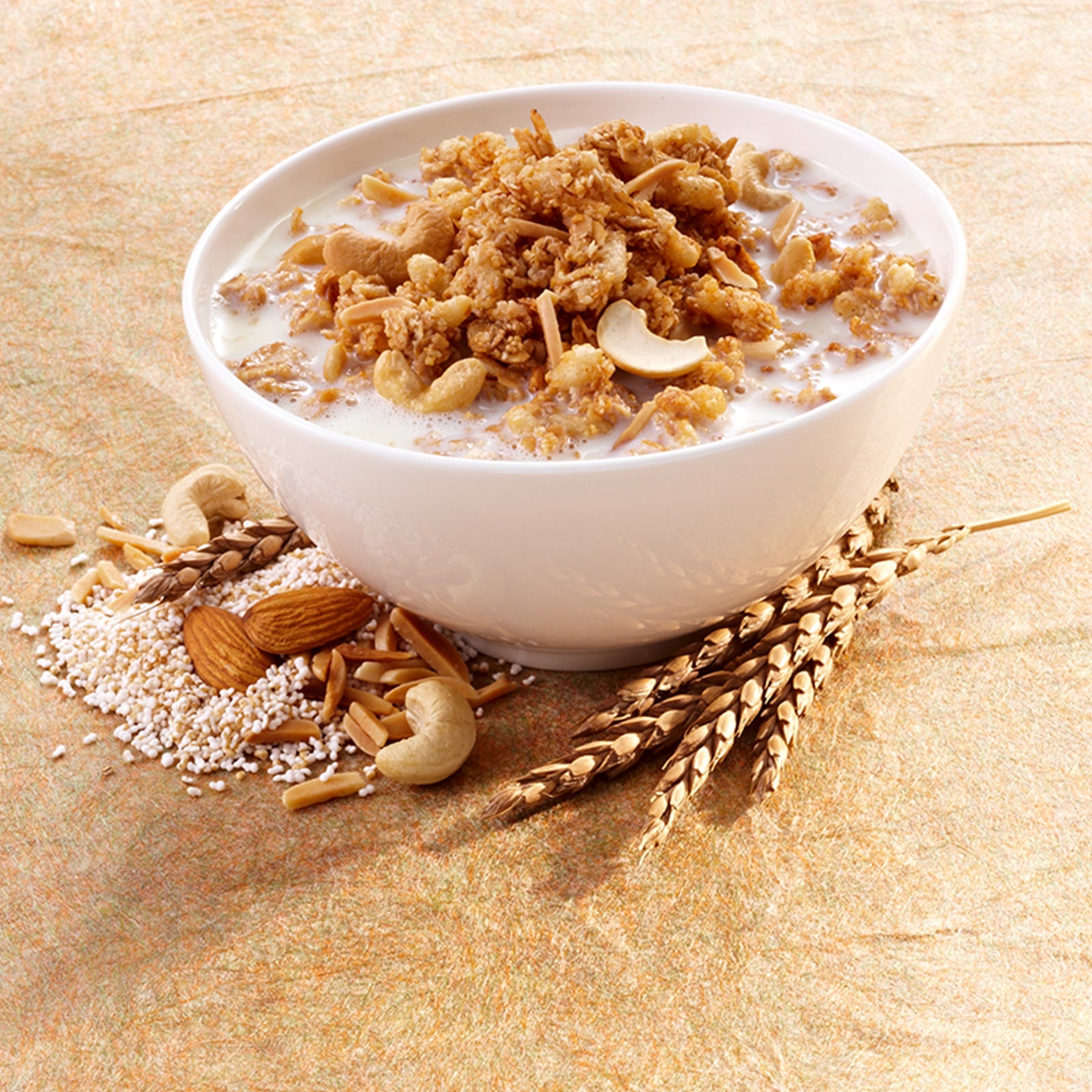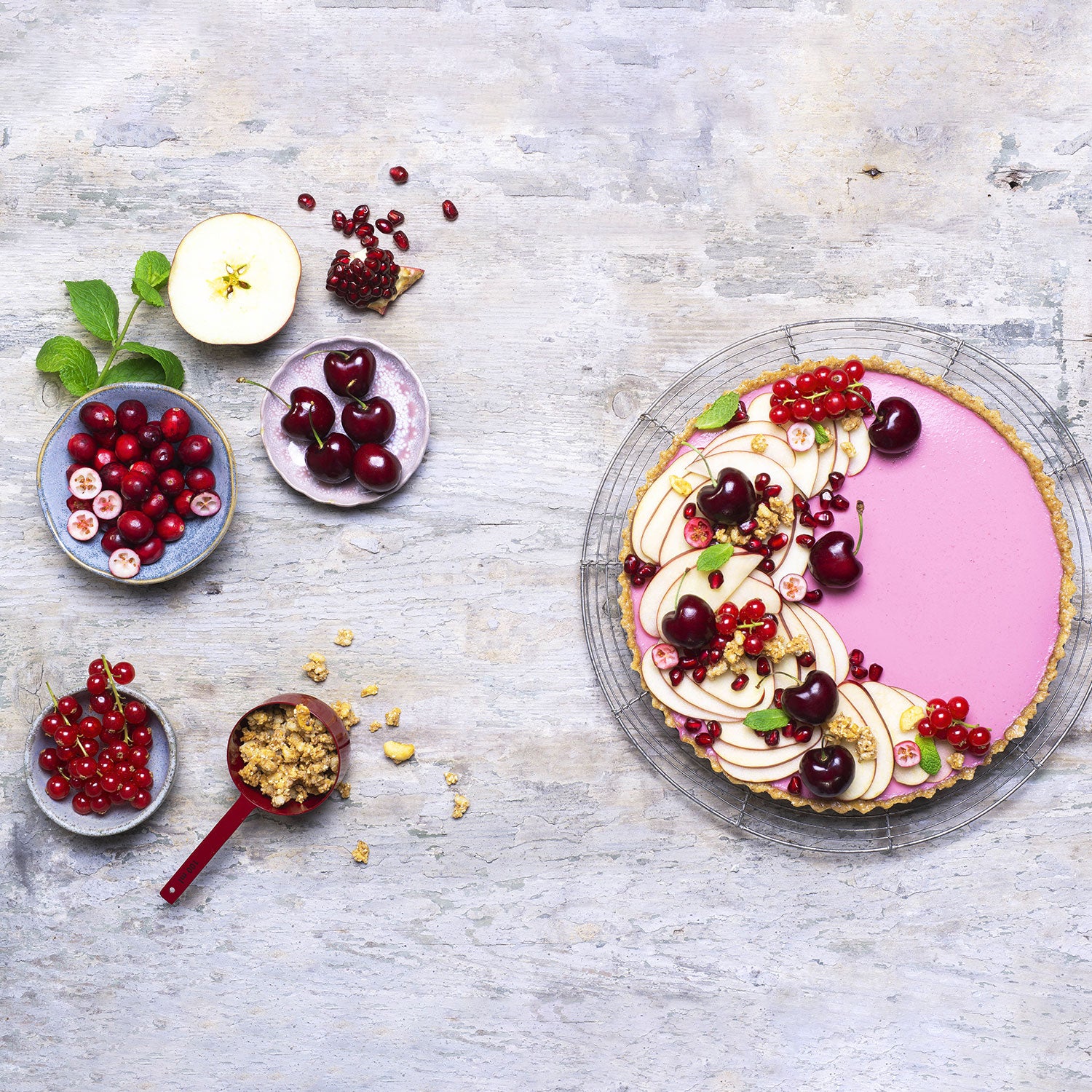 Your Krunchy in 60 seconds