Krunchy Chocolate Chunks
Organic crunchy oat muesli with cornflakes and chocolate
Regular price

5,49€

Sale price

4,39€

Unit price

8,78€

per

kg
Shipping in 1-2 business days
Discount from the 2nd bag




Ingredients
Nutritional values/100g

Energy: 1942 kJ (463 kcal)
Fat: 17g
of which saturated fatty acids: 3.3 g
Carbohydrates: 66 g
of which sugar: 22 g
Fiber: 6.4 g
Protein: 8.2 g
Salt: 0.48 g
Allergy Advice

Contains gluten and soy. May contain traces of nuts, sesame and milk.
Krunchy Chocolate Chunks and golden yellow cornflakes!
With Krunchy Chocolate Chunks from Barnhouse, biscuit oat krunchy, golden-yellow cornflakes and thick chocolate chips give you an irresistible krunchy experience. The highlight: the chunks don't melt while baking, but retain a slightly krunchy bite . The "icing on the cake" are the mini cornflakes , which make the Krunchy fluffy and light and complete the taste . Yummy!
Krunchy Chocolate Chunks not only ensure your perfect start to the day, but also get you out of every afternoon slump as a pure snack!
Baked with oats from the fields of our local Barnhouse farmers.
Organic inspection body: DE-ÖKO-007

recommend item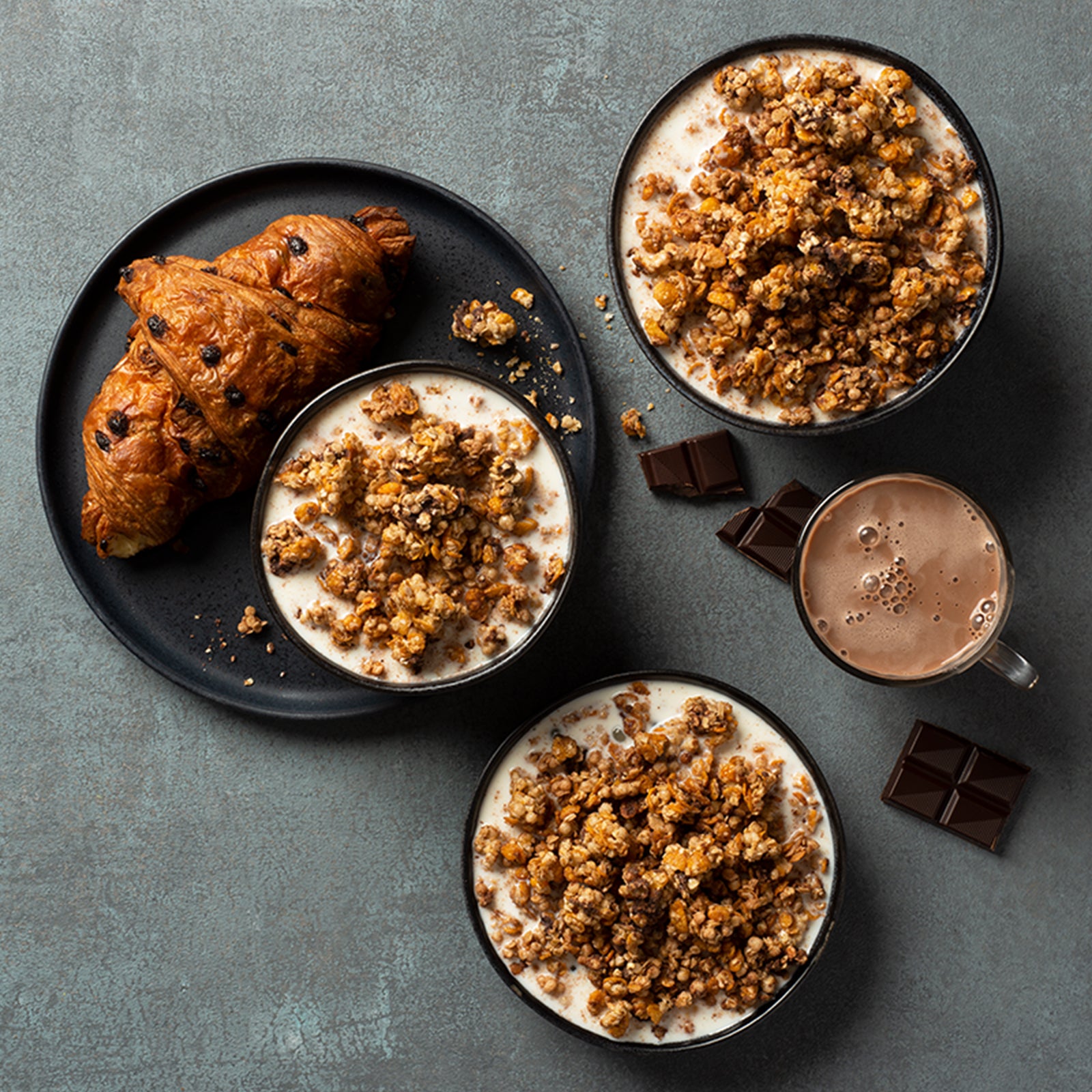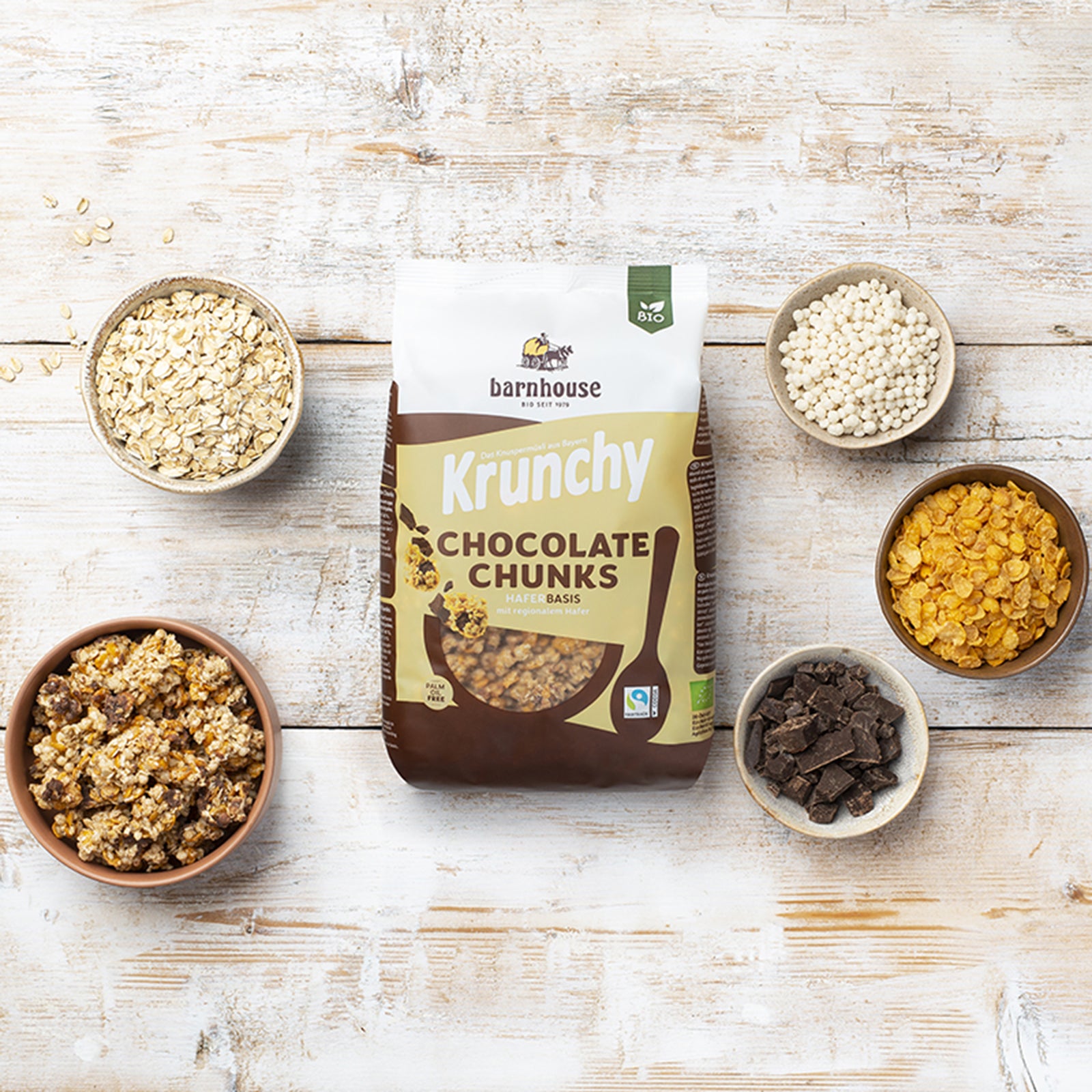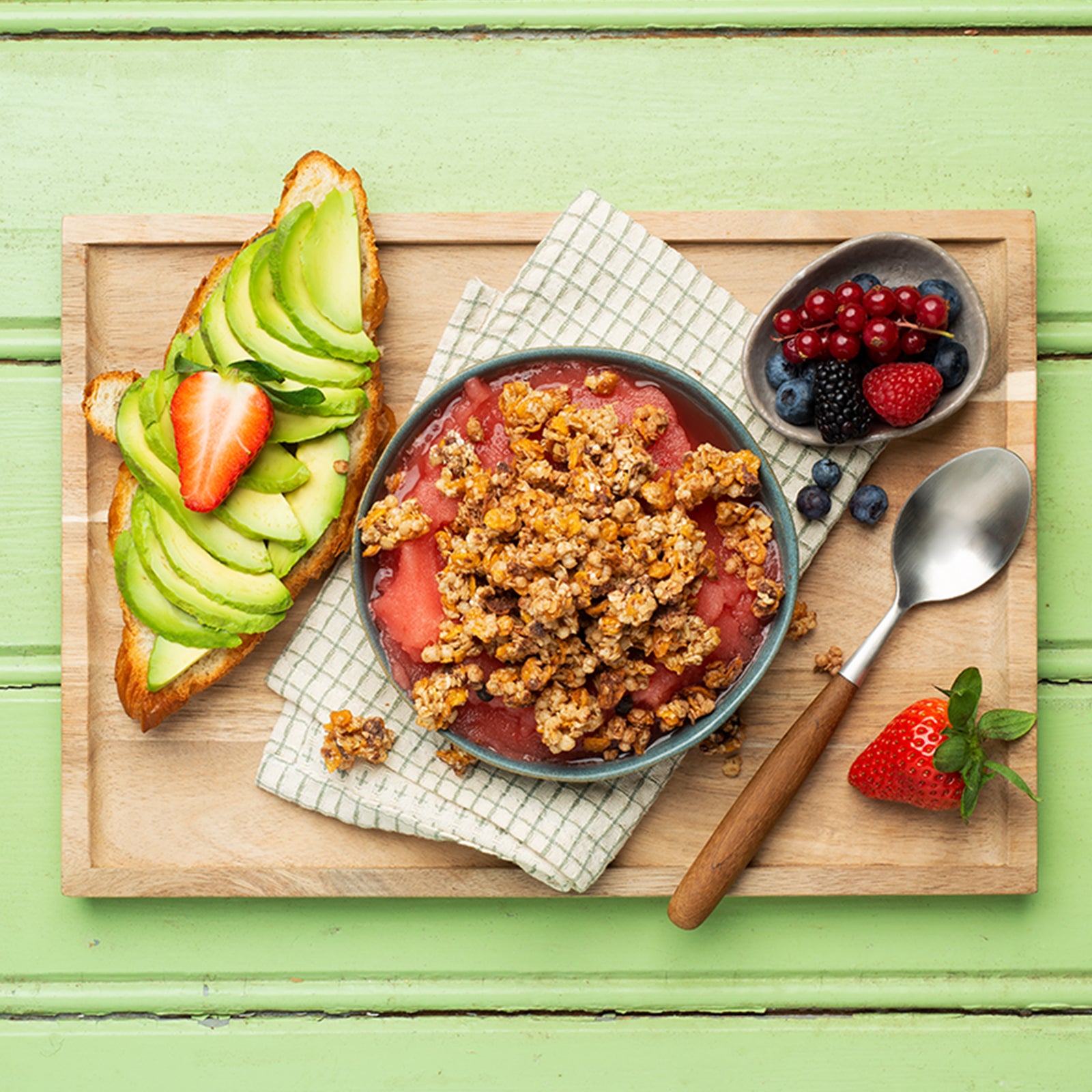 Your Krunchy in 60 seconds
Hammermäßiger Genuss!
Ich liebe Krunchy Chocolate Chunks einfach so sehr!
Es ist nicht nur zum Frühstück super, sonst hilft auch gegen jedes Nachmittagstief oder ist der perfekte Chips-Ersatz auf der Couch. :)