Knuspy Kids
Organic rice extrudate with cocoa
Regular price

Sale price

3,29€

Unit price

13,16€

per

kg
Shipping in 1-2 business days
Discount from the 2nd bag


Ingredients
Nutritional values/100g

Energy: 1517 kJ (357 kcal)
Fat: 1.4g
of which saturated fatty acids: 0.6 g
Carbohydrates: 78.9 g
of which sugar: 20.6 g
Dietary fiber: 3.3 g
Protein: 7.1 g
Salt: 0.5g
Allergy Advice

May contain traces of gluten and milk.
The Knuspy Kids Cocoa krunchy balls have it all!
Light and airy crunchy fun for young and old,
only Knuspy Kids from Barnhouse can be so finely "chocolaty".
With just a few ingredients, the krunchy balls will bring great joy to your breakfast table. The cocoa it contains gives the crispy rice a fine, chocolaty note . Add milk or yoghurt and your breakfast is ready. But Knuspy Kids is also ideal for mixing into your own flake creations.
Organic inspection body: DE-ÖKO-003



recommend item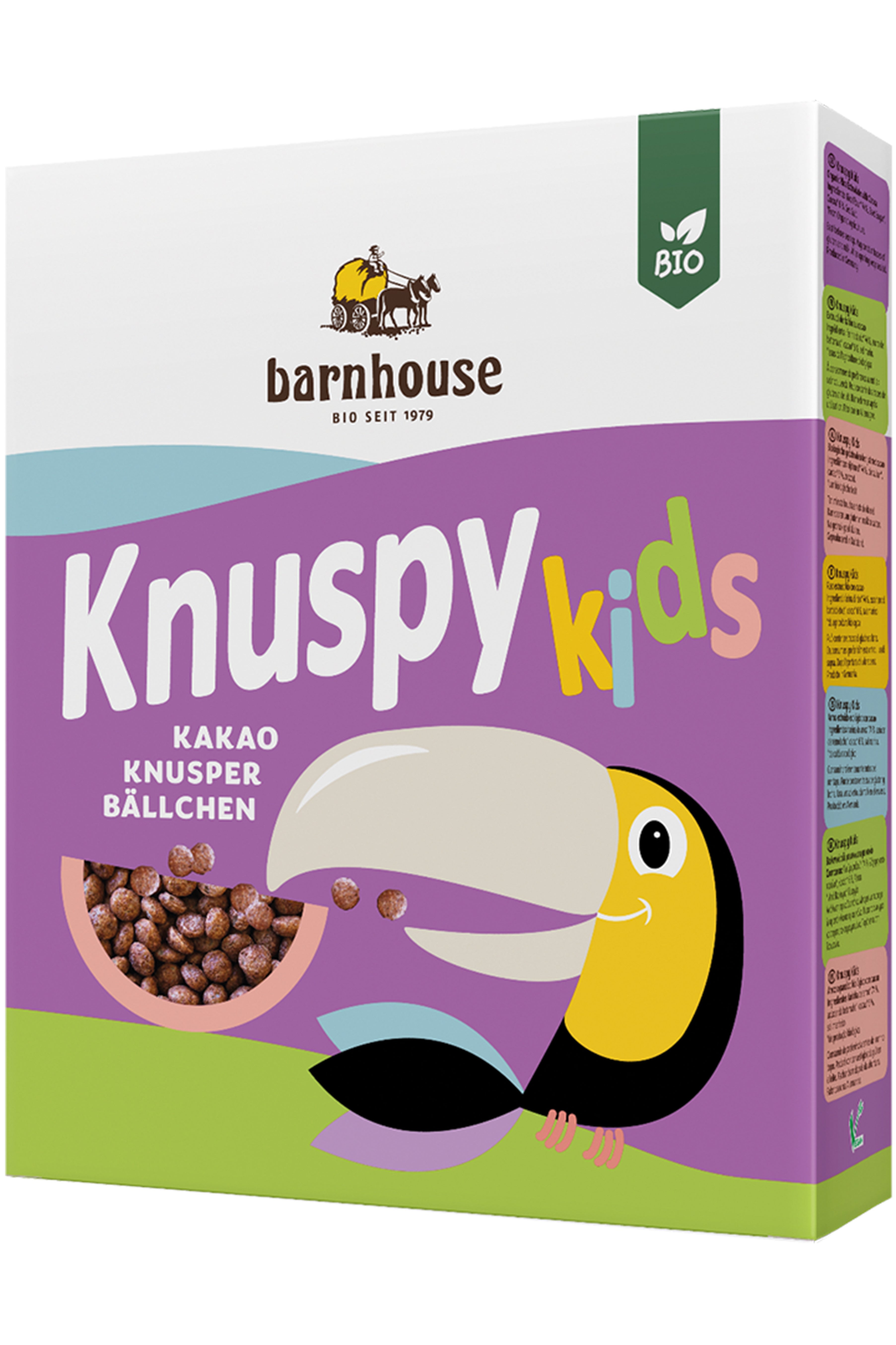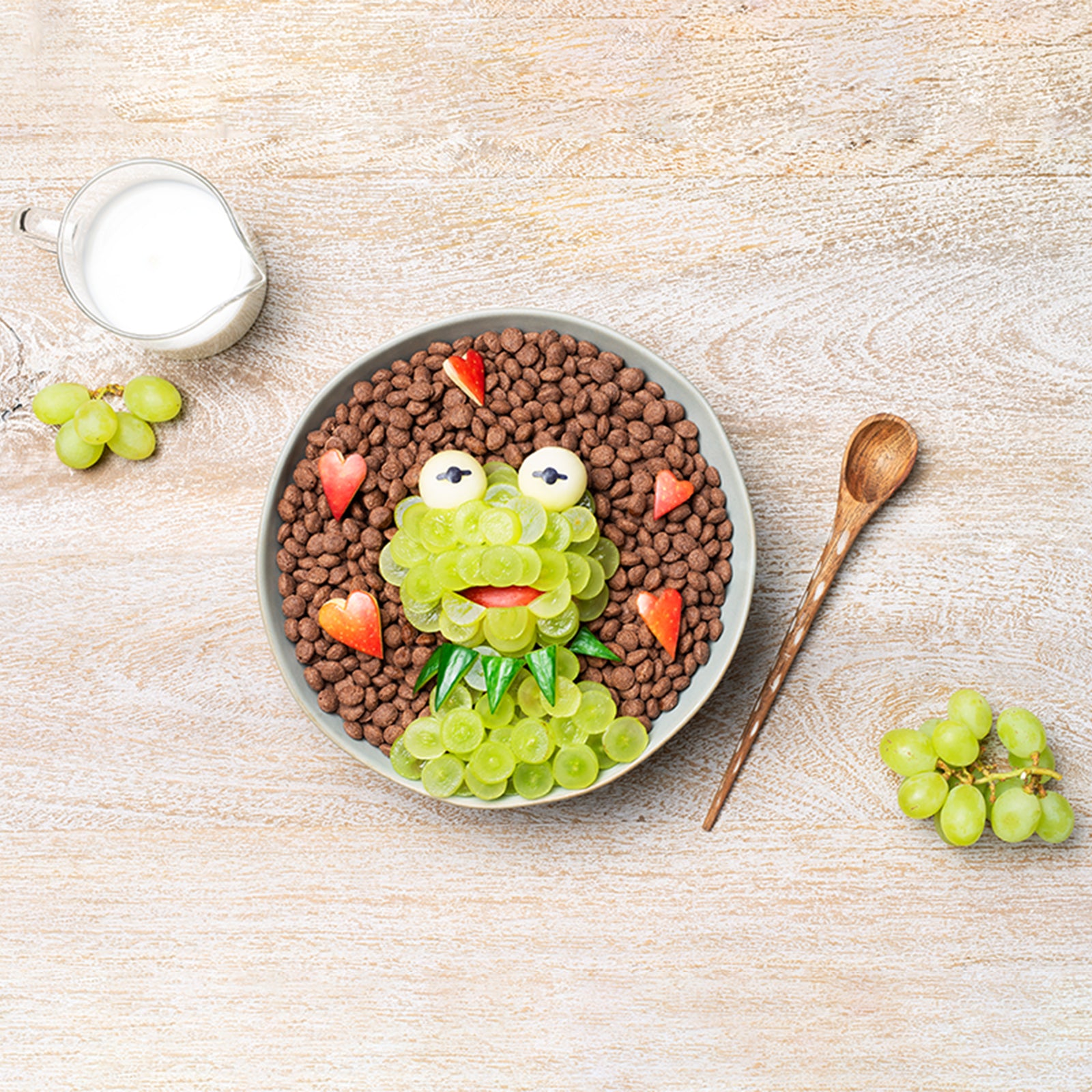 Your Krunchy in 60 seconds