Cornflakes Original
Organic cornflakes
Regular price

Sale price

3,69€

Unit price

9,84€

per

kg
Shipping in 1-2 business days
Discount from the 2nd bag


Ingredients
Nutritional values/100g

Energy: 1573 kJ (371 kcal)
Fat: 1.0 g
of which saturated fatty acids: 0.2 g
Carbohydrates: 80 g
of which sugar: 6.0 g
Fiber: 5.0 g
Protein: 8.0 g
Salt: 1.8g
Allergy Advice

May contain traces of gluten.
Cornflakes Original
Year after year, our Barnhouse Cornflakes Original are among the most popular cornflakes in health food stores. But what makes them so special? Above all, you can look forward to a delicious taste. The slight sweetness of the corn syrup provides a special touch. In addition, unlike many other cornflakes, they are rolled in the traditional way and not extruded*. This process is a bit more complex, but gentler - and you can tell that from the taste.
* Process used in the food industry, in which a mass of food is artificially brought into a desired shape under pressure and temperature - often recognizable by the identical appearance of all flakes.
Organic inspection body: CH-BIO-004

recommend item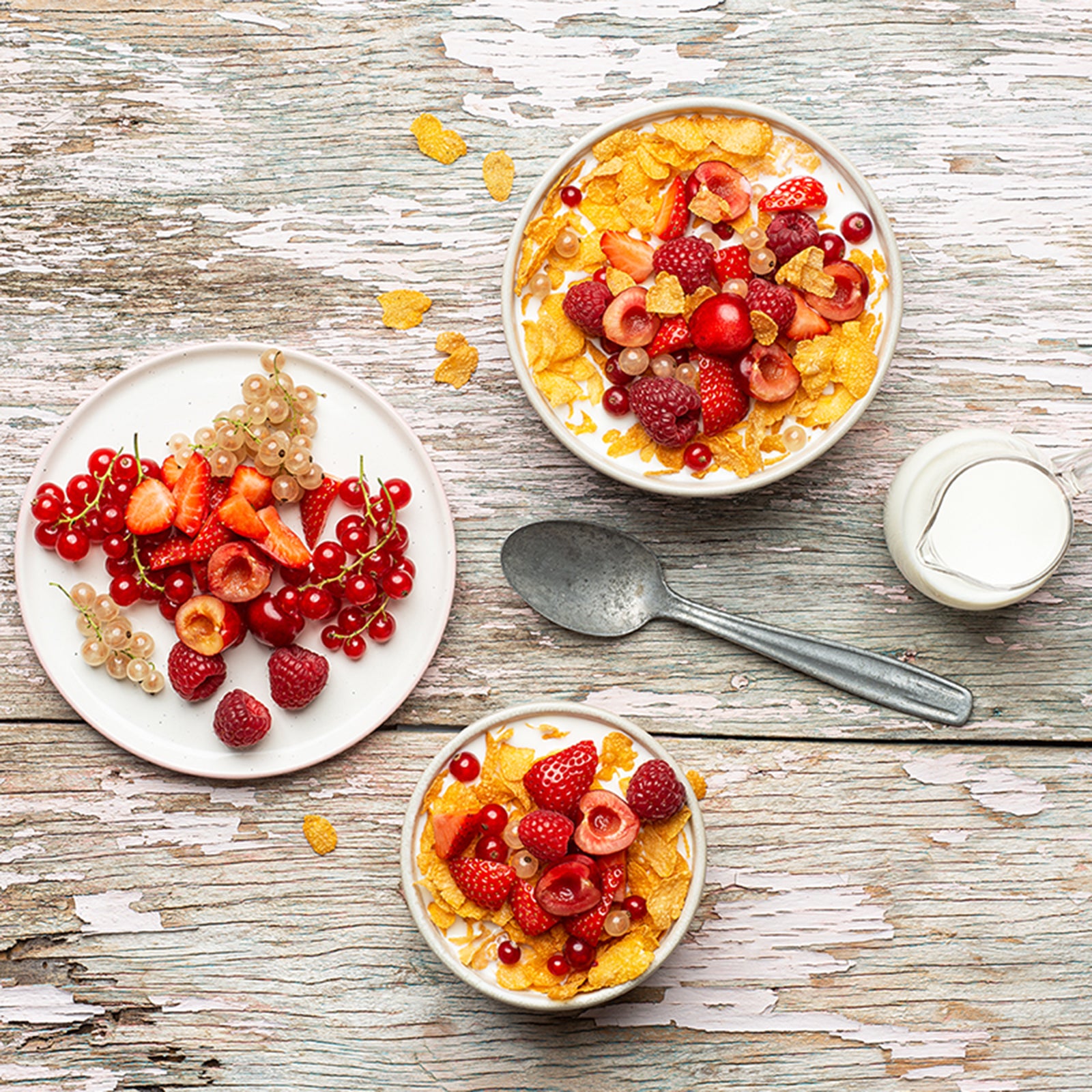 Your Krunchy in 60 seconds